Thomas Faerber (I) : A life for jewelry
Pour lire cet article en français, veuillez cliquer sur ce lien
Renowned jeweler specializing in precious stones, antique and vintage jewelry and exceptional pieces, Thomas Faerber, has been acknowledged for more than five decades for his contribution in the jewelry market throughout the world.
The "Faerber-Collection", placed under the aegis of Thomas Faerber, Alberto Corticelli (at his side since 1988), his children Ida Faerber and Max Faerber, and Philippe Atamian (all three joined the company in 1998), buy and sells gems, antique and vintage jewelry, exceptional pieces in Europe (Geneva and Paris), America (New York) and Asia (Hong Kong). The House stands out, says Thomas Faerber, by a taste for « the emblematic jewels of an era; those of noble origin, created by the most remarkable craftsmen; pieces that, if they could speak, would tell a thousand stories.  »
Thomas Faerber belongs to the exclusive club of major international collectors.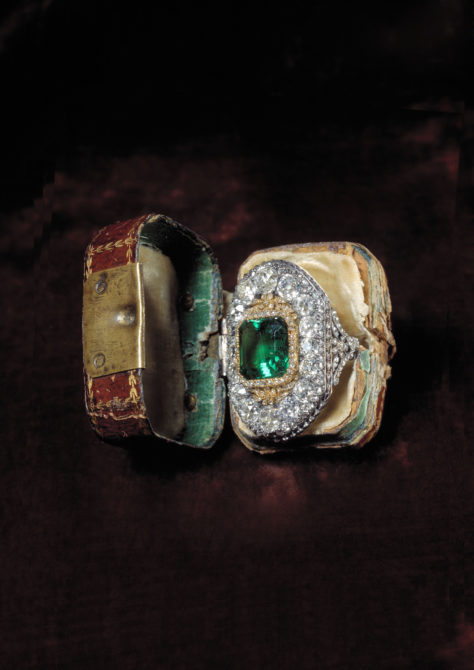 It is a great honor for me and I am grateful to him for having opened these rarely seen pages of this private collection catalog, giving me the opportunity of presenting these masterpieces that he is particularly fond of and willing to lend to jewelry exhibitions as well as to the readers of Property of a Lady.
The collection is an amazingly eclectic set and includes pieces from the Renaissance to 2019. It mainly brings together pieces that were "love at first sight" and at times memories, explains Thomas Faerber. Just like this Belle Époque pearl necklace which was made by Thomas Faerber's maternal grandfather at the beginning of the last century.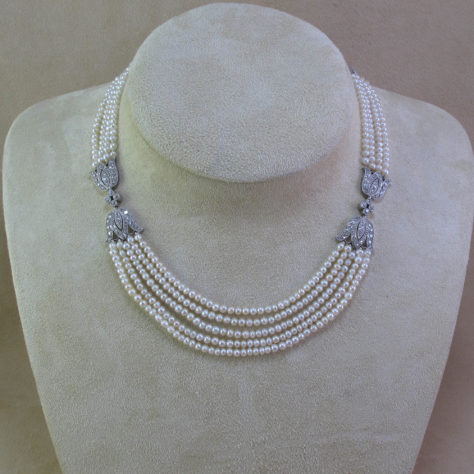 Let's discover parts of the collection and gain a better insight of the history of Thomas Faerber.
From the very beginnings to international recognition
August Schöning, the maternal grandfather of Thomas Faerber, was a jeweler and a goldsmith in central Cologne, Germany, between the Belle Époque and WWII. He died in the Fifties. "This necklace is the only piece I own from my grandfather," explains Thomas Faerber. It was cheer luck that made it possible at an auction in 2019 in Cologne. « I had gone there for another piece that interested me and then came across this necklace. It was one of the most exciting auction in my life because I absolutely wanted to get it!  »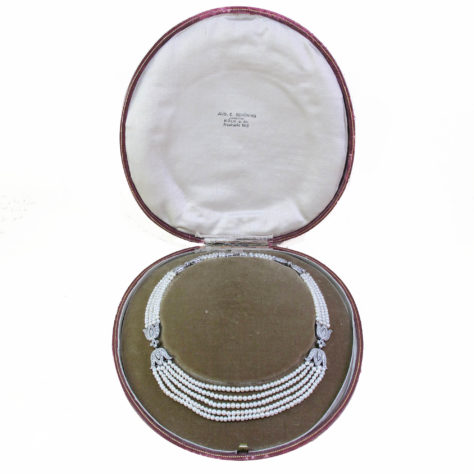 Thomas Faerber's father, Ernst Faerber, came from Bavaria. He was born at the turn of the century, in 1900. He was dreaming of becoming a photographer and wanted to take part of the creative development that this technique was experiencing in those years. However, in the sadly difficult context of the end of the Twenties, he couldn't find a job fulfilling his dream and finally had no other choice than to become an intern for a pearl merchant in Berlin. He lost no time and learned the various technics of coating, piercing and bead threading.
Thomas Faerber explained to me that a man in 1930 came forward to sell a very beautiful necklace of fine pearls. "My father asked the pearl merchant, his boss, if they could purchase it and he refused. He then asked for permission to buy it himself and he also asked if he could obtain a raise to no avail. This gave him no other choice than to set up his own business and buy the necklace. » Ernst Faerber worked several weeks on the necklace, peeling it meticulously and turning it into a stunning piece it is today.
Having become a recognized trader in fine pearls and precious stones, he began to travel through Germany. One day, on his way to Cologne to see his client August Schöning, Ernst Faerber came across a thief running away from the jeweler's store and the jeweler chasing after him with a gun. Ernst Faerber did the only thing his heart told him to do and rushed to the jeweler's daughter in distress.
« My story began with love and a piece of candy »
The first thing Ernst Faerber did was to offer the young woman a piece of candy, as he always had some in his pockets -and « this is how my parents met!  »
Ernst Faerber, married Maria Schöning (August's daughter) in the early 1930s. Ernst Faerber worked until he died in 1961. « I was barely 17 », says Thomas Faerber. The Ernst Färber House, located on the elegant Promenadeplatz in Munich, was taken over by Rudolf Biehler, his former assistant after Ernst Faerber's death. Dominik Biehler is now in charge of the House Ernst Färber in Munich.
« It was agreed by the family that I would be trained by Rudolf Biehler so that at the age of twenty-five I would have an equal 50% partnership with him. I then went to Amsterdam where I learned to cut diamonds and then to Antwerp where I learned to negotiate them, notably at Backes & Strauss.
Thomas Faerber continued his training in London at Australian pearl company and after in Paris with Jean Rosenthal (1906-1993), a great dealer in precious stones, whom he affectionately nicknames « his great master ». These months spent at his side are described as « wonderful ». Today, it is with his son, Hubert Rosenthal, that he continues to maintain an indestructible friendship.
In 1968, Thomas Faerber decided to create his own trading company in precious stones and jewelry in Zurich, Switzerland, thus leaving the German market to Rudolf Biehler: "The markets were not then as globalized as they are nowadays, everyone had his own territory « . He recalls that when he started traveling in Switzerland, working around with modest jewelers and the few watch factories that existed at this time, was quite « difficult ».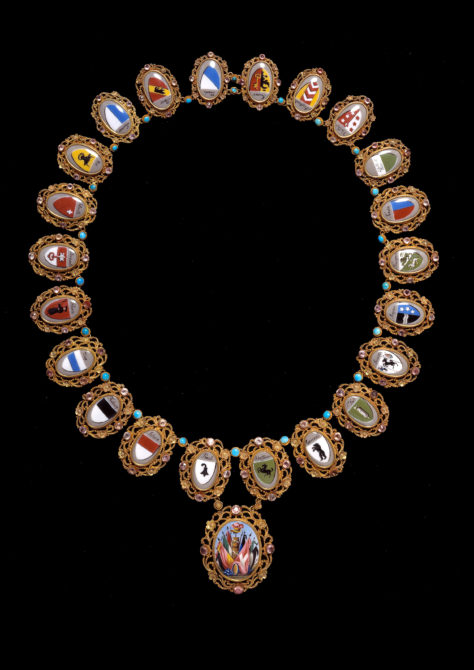 The year 1969 was an important turning point in the life of Thomas Faerber. That summer he visited New York for the first time and made two momentous encounters there. First Katharina, a photographer, who would become his wife and then Paul Fisher (1927-2019), a major player in the jewelry industry of the second half of the 20th century, whom his peers regard as a model. Thomas Faerber fondly remembers a man whom he considers a second father. "He guided me a lot. We have worked together in America and all over the world".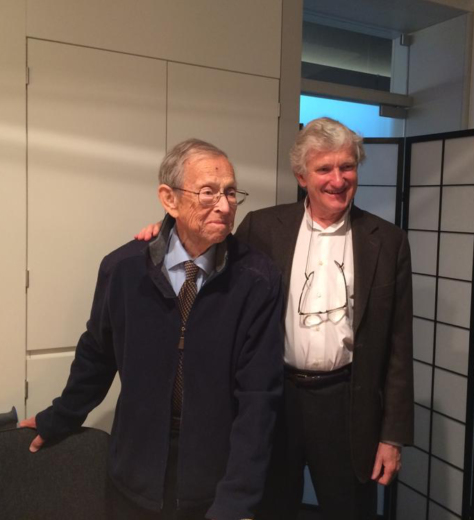 Another major year in Thomas Faerber's professional life was 1973. He took his first booth, precisely 9m2, in Basel, the jewelry and watchmaking fair that had not yet become Baselworld. Exhibiting mainly for the Swiss market, Thomas Faerber remembers that his activity was mostly devoted to diamonds, with stones rarely exceeding 1 carat. In order to develop his entreprise, Paul Fisher suggested that Thomas Faerber present antique jewelry as well. In Switzerland at that time customers wanted modern jewelry he explains : "My reputation was just starting to establish itself, so I was hesitant, but not for long. I was the first jeweler and gems dealer to exhibit antique jewelry. At the end of the fair, the three antique jewels that Paul Fisher had given me were sold and this allowed me to meet new customers « . Thomas Faerber never left the antique jewelry market again and remained an exhibitor Basel until 2017.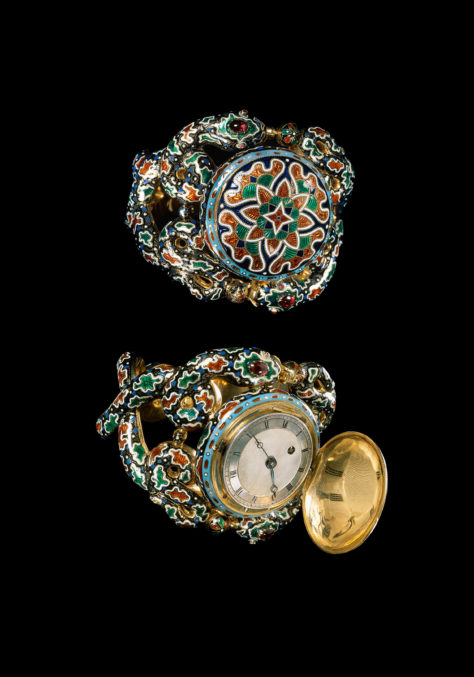 In 1980, Thomas Faerber moved to Geneva, a city with a prosperous jewelry and watchmaking tradition, while continuing to travel. America in the late 1970s was a haven for discerning dealers coming from all over the world as the dollar began to fluctuate. « I bought some beautiful vintage signed jewelry there: at the time, between a Cartier bracelet and an unsigned Art Deco bracelet there was 15% to 30% difference. It was later, from the 1980s, that signatures and origins became much more important. The fact that jewelry began to be exhibited in museums (e.g. Van Cleef & Arpels exhibition in 1992 at the Fashion and Costume Museum at the Palais Galliera in Paris) has contributed in changing mentalities as well as the international jewelry market. »
Over the years, thanks to his in-depth knowledge and business ethics, Thomas Faerber has been able to establish a notoriety (from 1993 to 1998 he chaired the Swiss Precious Stones Dealers Association) as he never stopped acquiring new important pieces.
In 2004, he provided the Louvre with a necklace of emeralds and diamonds and matching earrings that Napoleon I presented to the Archduchess Marie-Louise on the occasion of their wedding in 1810. Thomas Faerber explains that after acquiring these two exceptional pieces, miraculously preserved in their original state, he very much wanted them to be part of the fabulous Louvre collection. This half-set created by François-Regnault Nitot was part of the Empress Marie-Louise's personal jewelry items and has since entered the window display of the admirable Diamonds of the Crown of France located in the splendid Galerie Apollon.
That same year, Thomas Faerber was made a Chevalier of the « Ordre des Arts et Lettres ».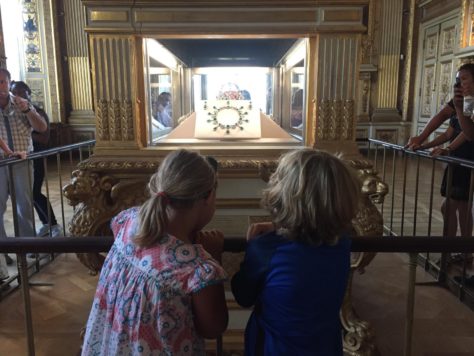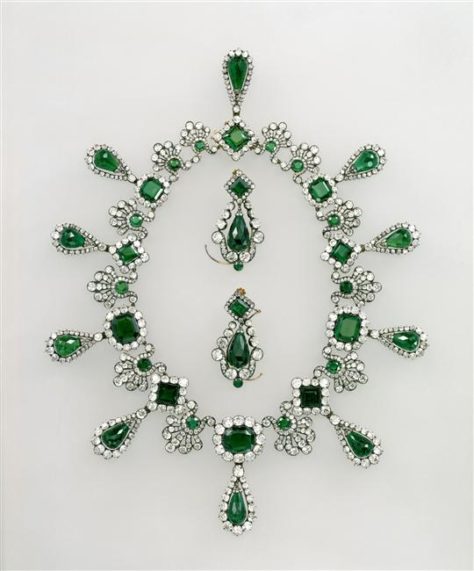 Thanks to many years of experience and a large international network, Thomas Faerber and his colleague Ronny Totah joined forces four years ago to create « with colleagues, friends and other dealers, a quality, friendly and family-like jewelry fair on a human scale": GemGenève.
The first two exhibitions, which brought together jewelers, dealers, designers, collectors, gemological laboratories, booksellers and enthusiasts, took place in 2018 and 2019 successfully bringing together exhibitors and visitors from all over the world.
Hopefully GemGenève will reopen its doors in November 2021.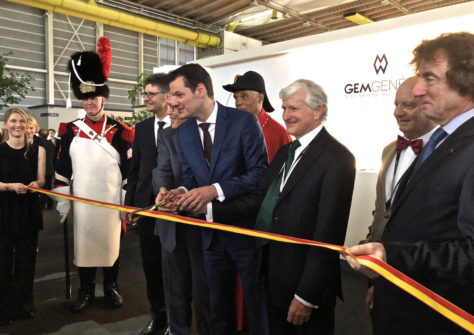 This conversation with Thomas Faerber will continue here : « About the collection »
***
Visual at the top of the article: An antique sapphire and diamond bangle mid 18th century.
The brooch element set with a sapphire of circa 56 carats, within an old mine cut diamond surround dated from the time of Catherine the Great (mid-18th century). According to family tradition, this jewel belonged to the Zoubov family.Possibly a gift by the Empress Catherine the Great to Platon Alexandrovitch Zoubov (1767-1822) who was the Empress' last favorite.
The yellow gold bangle, a later addition, has the St. Petersburg mark used from 1826 up until 1876 and master's mark, Cyrillic script P I. It is encrusted with small ivy diamond motif of pre-art nouveau style. With report no. 47838 from the SSEF stating that the sapphire is from Ceylon (Sri Lanka) with no indications of heating.
Photo credit Katharina Faerber
***
Many thanks to Myriam de Mareuil for her very careful proofreading of my translation