Suzanne Belperron and Aimée de Heeren: a friendship, a necklace, a rediscovery
Pour lire cet article en français, veuillez cliquer sur ce lien 
Recently, the market has seen a brief reappearance of a necklace by Suzanne Belperron which we had long lost track of. The experts looked at this piece with respect and admiration – and in particular the most famous of them Olivier Baroin, who was kind enough to share his impressions with us and unearth for us the too-often forgotten Aimée de Heeren, a dear friend of Suzanne Belperron, and also a great customer who dreamed of owning this necklace.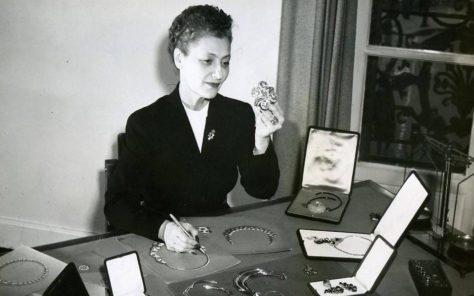 "It is an exceptional piece, from a private European collection, which I had never seen other than in a photograph carefully kept in the personal archives by the designer herself", explains Olivier Baroin, expert for Suzanne Belperron and keeper of the designer's own archives. "This necklace is without a doubt not a unique piece, it is one of those that was created at the end of the 1930's and then reproduced by the designer over decades". How many of these necklaces might exist? Difficult to be certain according to the expert…" Other pieces will probably resurface onto the market once this one has been revealed to both the press and the public. I cannot imagine that a piece of jewelry such as this would have been taken apart when handed down to any heirs: the esthetic of this necklace, itself a true work of art, supersedes in this instance its intrinsic value."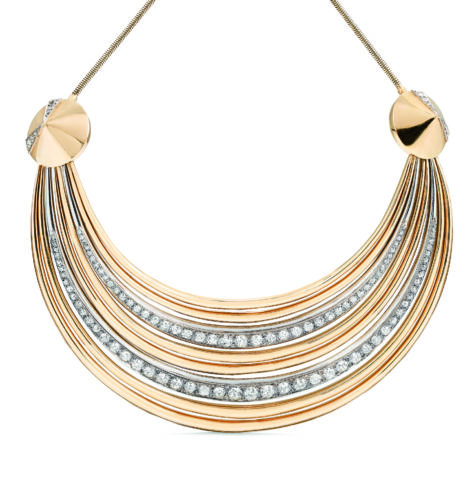 Influenced by the growing interest in African art that was enthusiastically collected by French artists at the start of the 20thcentury, Suzanne Belperron designed this signature necklace at the end of the 1930's. The below drawing depicts a more slender variation of the necklace to be sold this Spring; although in this example, twisted strand of gold and diamonds, a characteristic of Belperron's style, have replaced the gold studs.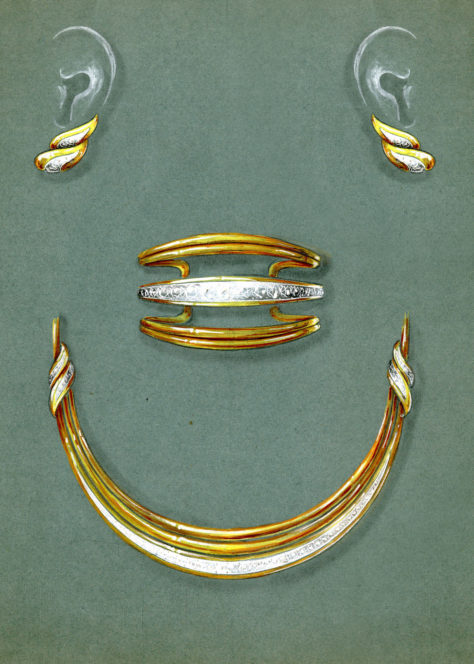 We find an identical example of the necklace being offered sale in two adverts published in 1948, one in Femina, the other in Vogue, for Maison Herz-Belperron, as seen in the illustration below.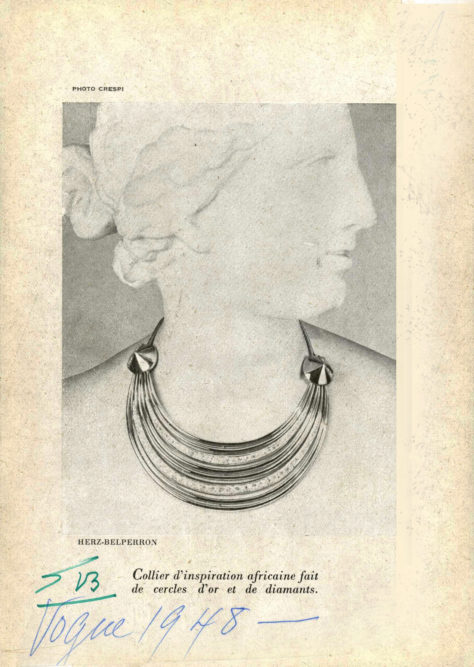 This necklace captivated many of the celebrities who followed the designers of their time very closely and in doing so had great influence on their reputations. Among those influential celebrities, Aimée de Heeren was one of the most important.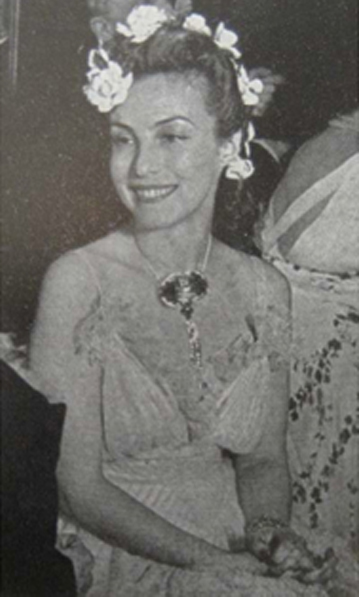 Aimée de Heeren (circa 1903-2006), ravishing socialite of Brazilian origin famous for her beauty, her originality, her taste and her elegance, had an exceptional collection of jewelry (it is said that the Duke of Westminster, at the same time that he was Coco Chanel's lover, gave Aimée gifts of jewelry that had once belonged to the Empress Eugénie). In December 2007, the New York Times paid homage to her with these words: "when she died last year at 103, Aimee de Heeren — of New York; Palm Beach, Fla.; Paris; and Biarritz, France — became one more lost link to an earlier age of social grace and high society ».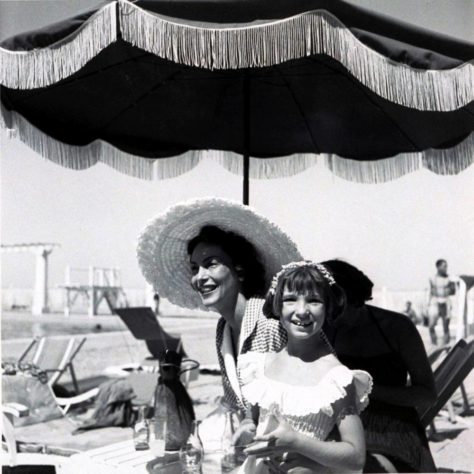 Always on the lookout for the talented of her time, Aimée de Heeren was one of Suzanne Belperron's most important clients. "We can even go so far as to say that she and Suzanne Belperron were friends", explains Olivier Baroin.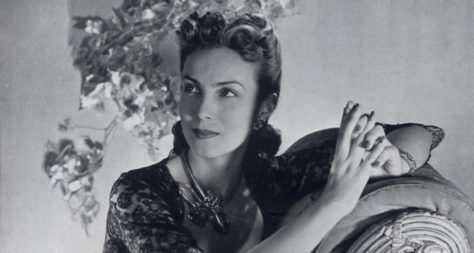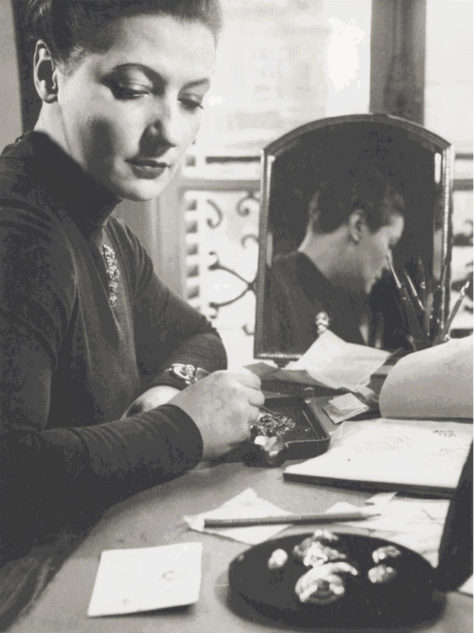 The importance of their correspondence, now kept in the designer's personal archives, is testimony to a friendship that went beyond the communication relating to orders for pieces of jewelry.
Aimée de Heeren was a great admirer of the work of Suzanne Belperron. She supported the project for a book on the oeuvre of the jewelry designer, which would have been the crowning achievement of Belperron's career. It is, in fact, for this project, which would have seen Hans Nadelhoffer as the author, that the designer assembled her order books and memorabilia. It was Aimée de Heeren who gave Suzanne Belperron the equipment with which to record her memoires and offered support for her friend to have an exhibition at New York's Metropolitan Museum of Art.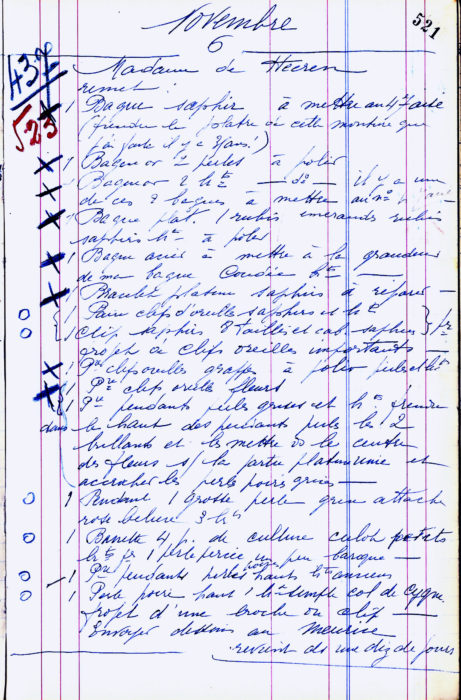 In the postscript of a letter sent from the Hôtel Meurice (in the beginning of the 1980's) to her "dear friend", Aimée de Heeren describes, in no uncertain terms, the African inspired necklace that she had seen years earlier with Bernard Herz, the memory of which had remained amazingly clear: "if while you are going through your drawings, you happen upon one of that wonderful gold necklace with diamonds (of African inspiration?), which had those large gold studs that I had seen at Herz's in 1939.(…) It was really wonderful. Would you be able to reproduce it? A gold necklace for the evening that is original and not those horrors that one usually sees is so rare".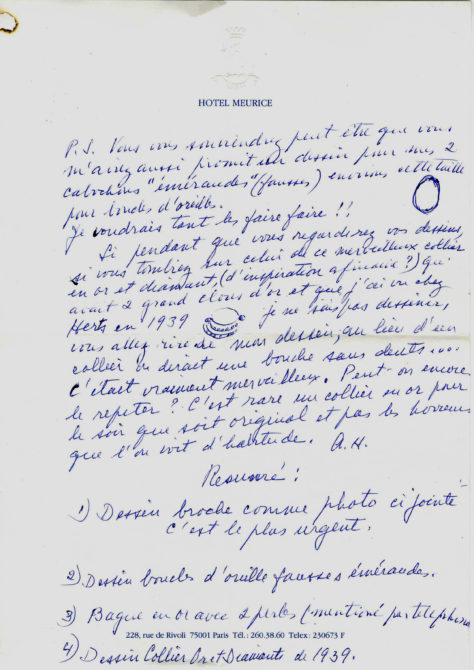 It's moving that the reappearance of this necklace brings to life a whole part of Suzanne Belperron's life and in particular her friendship with Aimée de Heeren, a worldly socialite embodying a past period.
Galerie La Golconde – Olivier Baroin
9, Place de la Madeleine. 75008 Paris.
Tel : + 33 (0) 1 40 07 15 69
Suzanne Belperron, Sylvie Raulet et Olivier Baroin,
La Bibliothèque des Arts (version française), 2011.
Antique Collector's Club (version Anglaise)
Les bijoux de Suzanne Belperron, Patricia Corbett, Ward and Nico Landrigan, Karl Lagerfeld, Thames & Hudson, 2015.