The renaissance of Suzanne Belperron : an interview with Olivier Baroin
This article is a translation by Claudine Seroussi of : Suzanne Belperron, histoire d'une consécration. Entretien avec Olivier Baroin 
« Suzanne Belperron is the most talented and influential jewelry designer of the twentieth century, » said David Bennett, now Global President of Sotheby's International Jewelry Division, when he opened the auction on May 14, 2012 in Geneva of « the personal collection of one of the greatest jewelers of the 20thcentury: Suzanne Belperron (1900-1983) ».
The sale was comprised of 60 lots, all of which sold, for the most part, at exceptional prices – on average three times their estimate.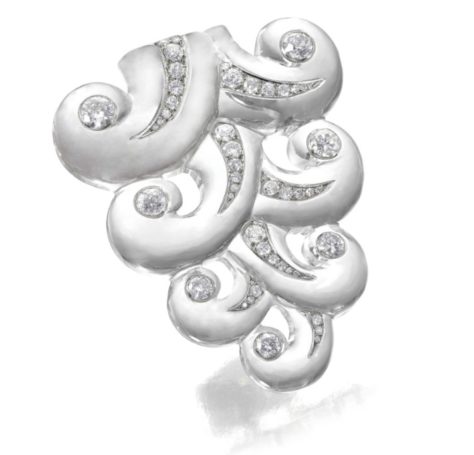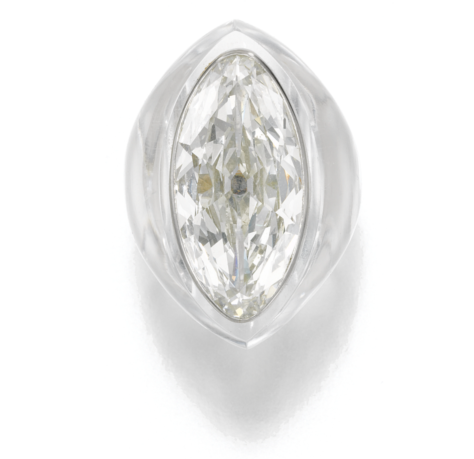 At the December 5, 2018, Christie's 'Magnificent Jewels', sale in New York, a platinum and gray gold "Tube" bracelet set with old-cut diamonds, designed by Suzanne Belperron in 1935 as confirmed in her personal archives, appeared at auction. It had an estimate of 200,000 – 300,000 USD and was sold for 852,500 USD. Today, Suzanne Belperron is ranked amongst the greatest names in jewelry: Cartier, Van Cleef & Arpels, Boucheron, Chaumet… and collectors of her work push the prices for her pieces ever higher to record levels.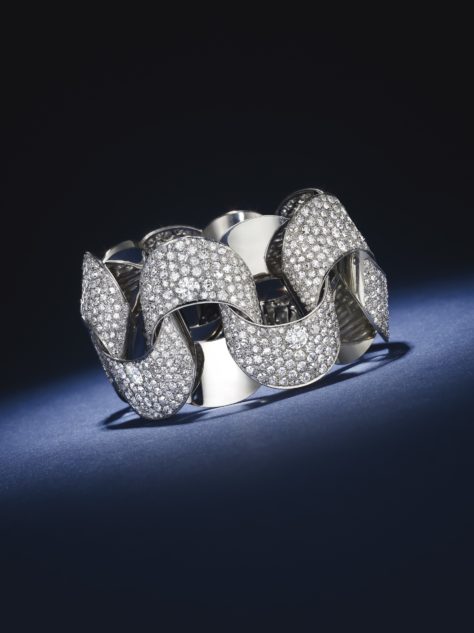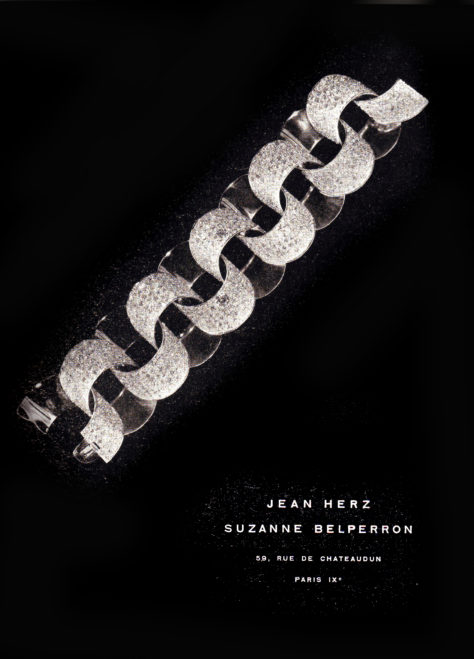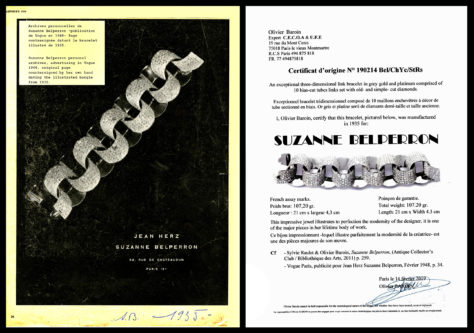 This crowning glory is the fruit of a very long journey.
Recognized, admired and highly sought after during her lifetime, Belperron's name briefly fell into oblivion following her death. Her name reappeared in two major sales in the following years.
'The Jewels of the Duchess of Windsor', Sotheby's Geneva 2 – 3 April 1987, featured 16 pieces by Belperron.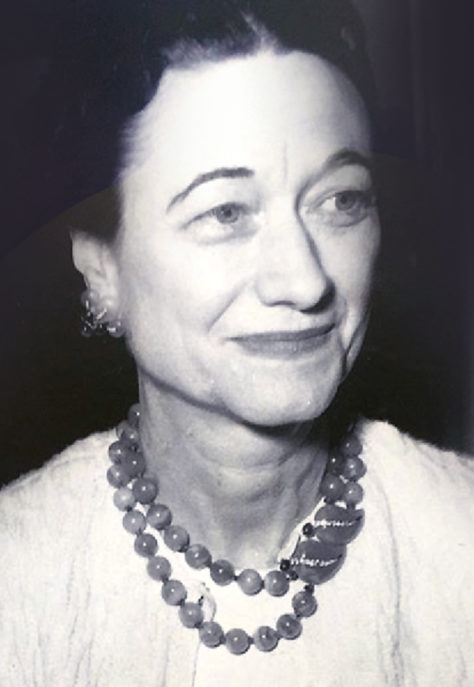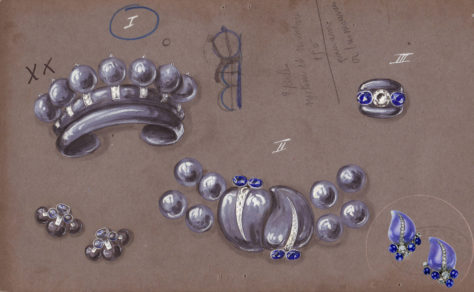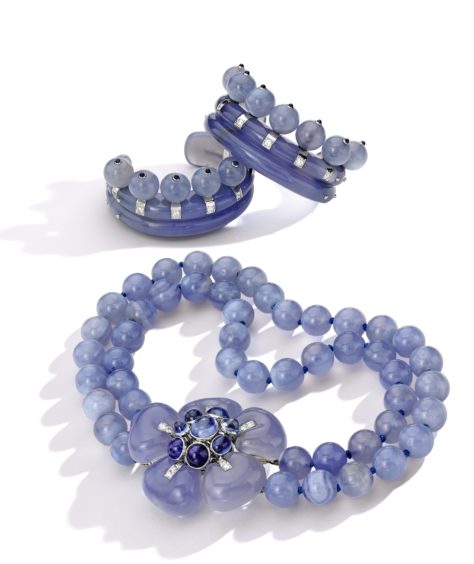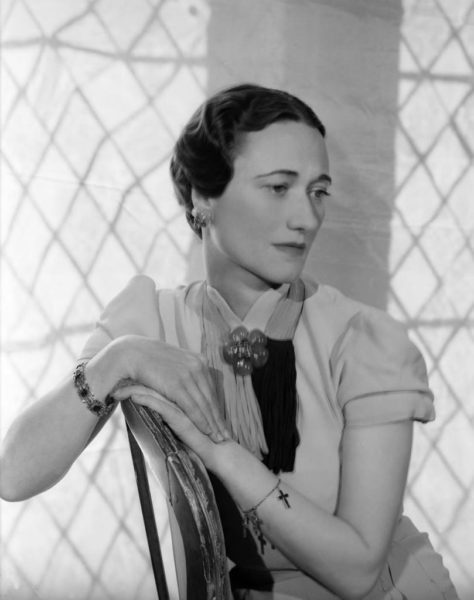 The May 17, 2004 sale held by Pierre Bergé & Associés in Geneva which featured 62 lots entitled 'Créations de Suzanne Belperron'.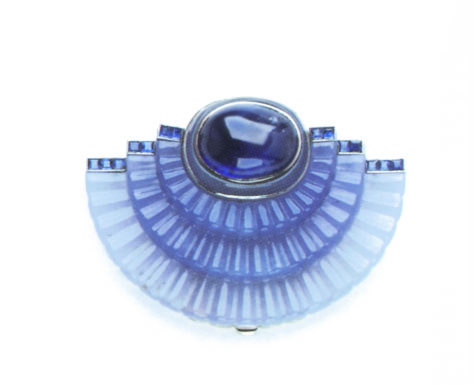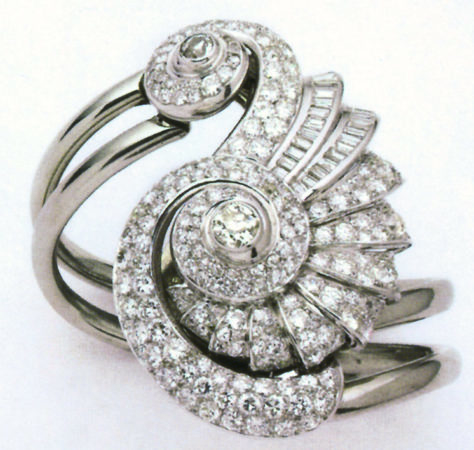 However, it was the discovery of Belperron's personal archives by Olivier Baroin in December 2007, followed by the publication of Baroin's book 'Suzanne Belperron', co-written with Sylvie Raulet and published in 2011, that saw the return of Belperron's name and work to the limelight. In recent years, auction houses have presented works by Belperron at auction with great fanfare, emphasizing the unique style, and artist's soul, of this grande dame of 20thcentury jewelry.
If the life of Suzanne Belperron was a passionate one, then so too is her legacy. From the incredible discovery of her personal archives, which had been thought to have been burned, to the tensions surrounding the reattribution of her work, the transatlantic disputes over the succession of her legacy, the name of Suzanne Belperron is in no danger of being forgotten for a second time.
Olivier Baroin, expert on the work of Suzanne Belperron, is here to explain to us how this artist, who was celebrated in her lifetime yet slipped into obscurity following her death, has become lionized in the salerooms.